Rozine's Family Links!
Contents

Welcome Back !

<![if !vml]><![endif]>

Site Updated: March 12, 2009

Welcome to My Family Links Page. This site is constantly under revision; so check back often. The contents to the left, take you to the particular branches of my ancestors. All known descendants of each branch and their information is listed on their individual "family-group" sheet. When you click on a name in the list, you may need to scroll the window to view all the information.


I hope you find the information here useful and helpful.

Feel free to e-mail me with additional information, questions about the information I have posted, or problems with links.

<![if !vml]><![endif]>

<![if !vml]><![endif]> : Rozine Britt-Bickel
---
<![if !vml]>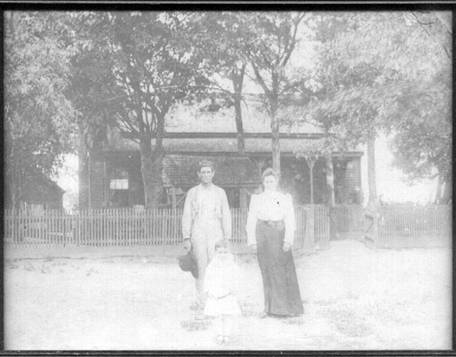 <![endif]>
My Grandparents:
Lewis Miles Britt / Lillian Rozine Harris-Britt
My Daddy:
Elisha Henry (E. H.) Britt Sr.
Netscape Users at the moment, have the advantage of expanding (viewing) pictures attached to group sheets.
Copyright © 2003 – 2009 Rozine Britt-Bickel
All Rights Reserved
Webmaster: Don –donash(at)pstel(dot)net